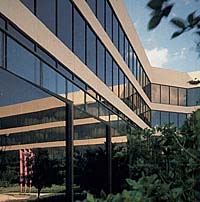 Portfolio
Barretta & Associates' portfolio is characterized by workable, innovative solutions and imaginative, award-winning designs that span a wide variety of project types.
Our commitment to giving our best extends to everyone we serve. Although we are justifiably proud of our track record with national leaders, we are equally proud of our service to clients working on the local level.
Prime examples of our projects dot the nation's landscape. As you view the fifteen portfolio links in this website, you will discover that we have the size and experience to serve you as a client, too.