Our Services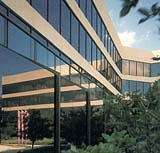 Barretta & Associates offers a full menu of quality design and construction services for all types of facilities. They include architectural and interior architecture, structural and mechanical/electrical engineering and landscape design.
Our firm also offers valuable consulting services in specialized fields covering facility programming/planning, zoning plus due diligence on existing property and building renovation.
Quality of Work
Our devotion to high quality has earned it several awards. Reason: its dedication to exacting details in every phase of all projects.
Budget & Cost Control
We prepare all cost estimates at the end of each design phase in order to confirm the client's budgetary requirements and speed the project along smoothly. Our integrated approach to both design and construction maximize rhe client's "value for money."
Information Technology
Barretta & Associates applies information technology to each project. This improves project coordination and reinforces the client/company partnership. It also plays a key role in maintaining the highest standards of workmanship and constant upgrading of the Company's infomation technology system.
Tenant Interior Work
Our Interior Design firm offers clients full circle of services covering: corporate, commercial and residential interior options: facility planning, procurement of FF&E (furniture furnishing & equipment) and complete management of all elements.
Design/Build
Our high quality, cost-effective, integrated solution approach can significantly simplify the client's communication and coordination activities.
Construction Management
Most design firms offer CM services as advisors only. But Barretta & Associates assumes responsibility for ALL "general conditions" construction activities and/or CM-at-risk. This includes a guaranteed maximum construction price.
SERVICES
Site Selection and Analysis
Feasibility Studies
Zoning and Permitting Due Diligence
Master Site Planning and Site Analysis
Code Review
Planning / Zoning Board Representation
ADA Audits and Remediation Design
Remedial Evaluations
Building Code Consultation
Cost Estimating
Site Planning
Site Plan Documentation
Planning / Zoning Board Testimony
Variances/Special Exceptions/Rezoning
Programming
Block Out and Stacking Studies
Test Fits
Building Efficiency Analysis and Comparison
Detailed Space Planning
Marketing Documents
Loan Package Documents
Programming
Schematic Design
Design Development
Construction Documents
Bidding Services
Construction Contract Administration
Concept Development
Cost Estimating
Finish Selection and Specification
Millwork Design
Lighting Design Mechanical System Design (HVAC)
Electrical System Design
Plumbing System Design
Fire Protection System Design
Interior Architecture
Strategic Space Planning
Design and Schematic Design Development
Master Leasing Documents
Furniture Layout and Design
Finishing and Furnishings Selection and Specifications
Cost Estimating
Construction Documentation
Project Administration
Lighting Design
Brand Review & Development
Bidding/Negotiation Services
Construction Contract Administration
Project Procurement Management
Relocation Management
Project Scheduling
Project Budgeting
Construction Management
Total Program Management
Design/Build
Development Management
Financing Assistance
3D Visualization
Digital 3D Wire frames
Computer Generated Still Renderings
Animated Flyby's / Walk thru's ·Animated Flyby's / Walk thru's